10 May 2019
Ambassador School Rallye on EU Values
École privée St Anne
Movie by Junior Ambassadors
Eric Nothum, Atert Lycée Redange
Pauline Cano, Lycée Robert Schuman
Sally Silva, Schengen-Lyzeum
Séréna Boukelmoun, Athénée de Luxembourg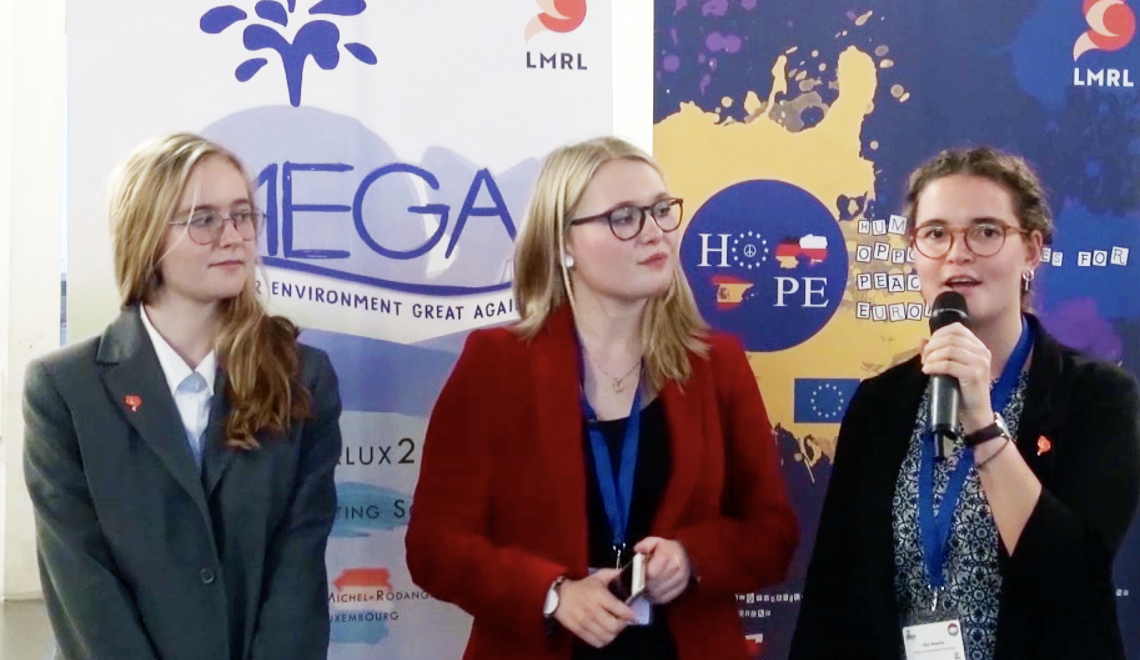 Projet Erasmus+ organisé par le Lycée Michel Rodange 40 students and 52 teachers from 14 countries participated in workshops and MUN debates dealing with environmental issues. The aims was to help people become aware of what must and actually can be done to leave an eco-friendlier footprint on the planet.  We wish to enforce as
Le programme EPAS propose des outils intéressants qui permettent aux élèves de se familiariser avec le fonctionnement de l'Union ainsi qu'avec les droits et avantages dont ils jouissent en tant que citoyens européens.

Notre but est de permettre à nos élèves un réel éveil de conscience des apports européens pour eux et de manière plus générale pour le Luxembourg.

« Let's build bridges for the future so that Europe can grow. »
Become part of the Ambassador School Community!
Your way to stay in touch even when you leave the programme!